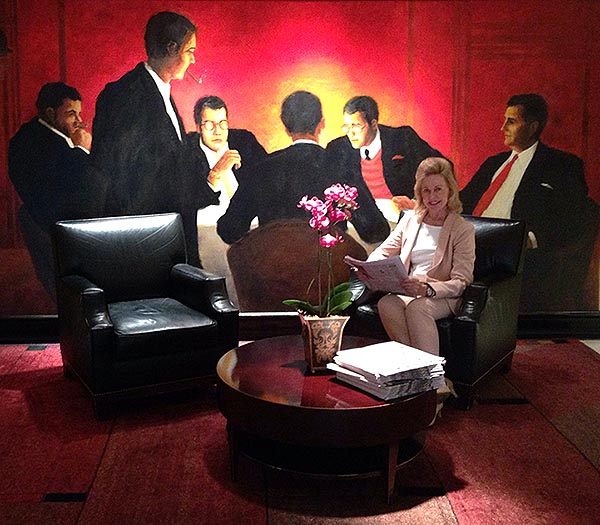 21st Century Vision
The Photography of Katherine Keck
Adventure photographer Katherine Keck travels the world in search of the essence of the emotion of the moment. Her work describes what she feels and the camera ultimately sees when a moment in time is captured. Keck's photographs are often described as paintings of the 21st Century, where images often appear hand-rendered as opposed to photographed. Keck's photographs mirror life in remote places around the globe and provide an introspective look into the cultures of these regions.
Keck's sensitivity to capturing landscapes, still lifes and people in a decidedly new way make her work both unique and appealing. Her ability to understand imagery as a symbol of humanity is coupled with an astute eye for revealing what is often the underlying emotion or hidden sentiment of the moment. This is further asserted through her reflection or mirror-like compositions, which offer the viewer a hidden glance into the spiritual side or essence, in a sense, of our existence-the vibrating energy of nature that is often hidden to the viewer.
Keck began her photographic journey in Cortona, Italy at The Cortona School of Photography. When discussing photography with her teacher, Alan Matthews, she asked, "How do you take pictures?" His reply was, "I can't tell you how to take pictures, I can only tell you how to operate the camera…" hence the challenge began. Keck later attended the Speos School of Photography in Paris, France, and she has recently completed a sojourn in Rome, Italy with the Venice School of Photography. Keck has exhibited her photographs at Bergamot Station in Los Angeles and her photographs are in a number of private collections.
Keck's passion for photography has led her to varied, remote, lively, and culturally rich areas of the world, a sampling of which includes Italy, England (cottages); a river trip along the Yukon River, 150 miles south of the Arctic Circle to study life in the Athabascan native villages; and an adventure to Cambodia, Laos, and Thailand in the Far East. Keck recently traveled to French West Africa and has completed a photographic essay of this trip entitled "Timbuktu and Beyond."
© Katherine Keck. All Rights Reserved.